Ticket Availability for Seattle, WA
The Old Spaghetti Factory
2801 Elliott Ave, Seattle, WA 98121
View Map
This venue is wheelchair accessible.
Guests may enjoy free parking on site. Once the private lot is full we encourage street parking nearby.
Now Showing:

Til Death Do Us Part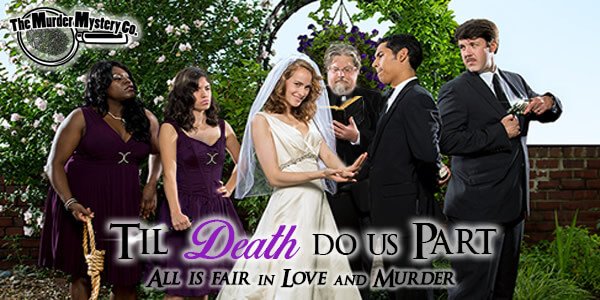 The birds are chirping, the sun is shining, but the wedding bells aren't ringing for this not so happy couple when a member of the wedding party is murdered! With a raging bridezilla and an unenthused groom on the scene, it may be happily never after in this nuptial nightmare. Trade clues with your guests and help the hapless couple figure out whodunit so they can say I do before the wedding hour passes them by!
The bride and groom aren't picky, so you can wear just about whatever you'd like. In fact, we encourage you to wear your own wedding dress or the most ridiculous wedding attire you can come up with. It'll make their special day that much more special so long as they actually get the chance to walk down the aisle!
---
Coming Soon:

Best Laid Plans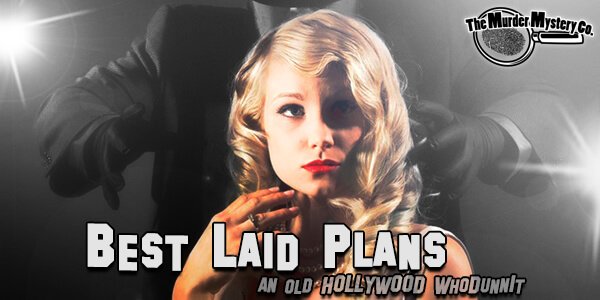 Come to the quintessential whodunit thriller at the estate of Sir Warren Peace and get thrown into a night of mystery, intrigue, and murder you will never forget. With a killer crowd of people just waiting for murder to arrive on the scene, this night will keep everyone looking over their shoulder and guessing who the next victim will be! Bribe suspects for clues and gather information to uncover the unhinged guest who is whacking all the invitees, but be careful, you could be next! Dress your best in evening wear and suits, this is a refined party after all.
Ticket Types & Upgrades
General Admission

$60
All tickets sold over the phone and on grimprov.com are General Admission. Doors open 20 minutes prior to showtime for General Admission seating.
Early Access Upgrade

+$5
Upgrade General Admission seating to Early Access for an extra $5 per ticket. Doors open 30 minutes prior to showtime for Early Access seating.
Gold Circle Upgrade

+$15
Upgrade General Admission seating to Gold Circle for an extra $15 per ticket. Doors open 30 minutes prior to showtime for Gold Circle seating.
As a Gold Circle ticket holder you will also receive:
Mugshot Memento photos for your entire party
Preferential seating nearest to the performance area
Murder Mystery Show Locations