Ticket Availability for Kansas City, KS
Stanford and Sons
1867 Village W Pkwy D-201, Kansas City, KS 66111
View Map
This venue is wheelchair accessible.
Guests may enjoy free parking on-site.
Now Showing:

Best Laid Plans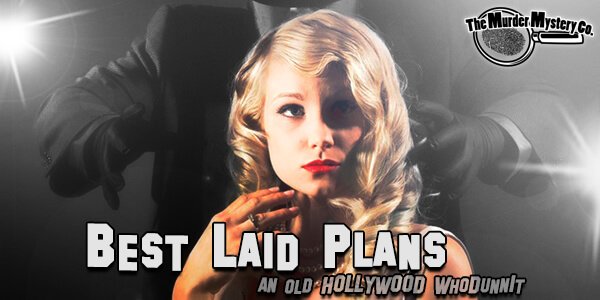 Come to the quintessential whodunnit thriller at the estate of Sir Warren Peace and get thrown into a night of mystery, intrigue, and murder you will never forget. With a killer crowd of people just waiting for murder to arrive on the scene, this night will keep everyone looking over their shoulders and guessing who the next victim will be! Bribe suspects for clues and gather information to uncover the unhinged guest who is whacking all the invitees. Just be careful, because you could be next! Dress your best in evening wear and suits—this is a refined party, after all.
Coming Soon:

Wanted Dead or Alive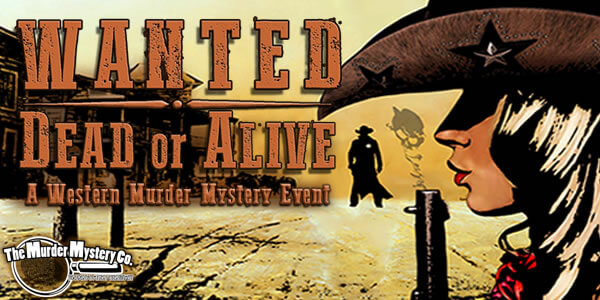 Grab your gun and get on down to the show! There's gonna be all kinds of fun during this Wild West shootout. The sheriff in town doesn't seem to be very good at his job, so it's up to you to figure out who is behind all these hinky hijinks. With spurned lovers, cocksure gunslingers, and all manner of suspicious folk filling up this saloon, you are sure to have a rip-roaring time no matter what happens, or who happens to get plugged. Wear your best Western gear, cowboy hats, and saloon outfits, and get ready for a rowdy night of shootin', clue wranglin', and case crackin'.
Ticket Types & Upgrades
General Admission

$60
All tickets sold over the phone and on grimprov.com are General Admission. Doors open 20 minutes prior to showtime for General Admission seating.
Early Access Upgrade

+$5
Upgrade General Admission seating to Early Access for an extra $5 per ticket. Doors open 30 minutes prior to showtime for Early Access seating.
VIP Package

+$19
Upgrade General Admission seating to VIP status for an extra $19 per ticket. Doors open 30 minutes prior to showtime for VIP seating.
As a VIP ticket holder you will also receive:
Mugshot Memento photos for your entire party
Preferential seating nearest to the performance area
Murder Mystery Show Locations