Ticket Availability for Tampa, FL
Hamburger Mary's
Centro Ybor, 1600 E 7th Ave, Tampa, FL 33605
View Map
Now Showing:

Midnight at the Masquerade
The rustle of silks and feathers under muted conversation was probably the last thing heard by the tragically and unexpectedly deceased at the Annual Billionaires Club Masquerade Ball. With a mystery under each feathery façade, unmasking the killer may be quite a challenge. It's up to you to determine which partygoer is guilty, bring this crime to justice, and save the party!
Attend the Billionaires' Club Annual Masquerade Ball and help get this soiree back on track by trading clues with your guests, gathering information, and solving the crime before the masked menace gets away! Evening wear, ball gowns, Venetian masks, suits, and tuxes are what to wear to this high class night of masks and murder. Get ready for a glamorous evening of mystery, intrigue and, murder.
---
Coming Soon:

Wanted Dead or Alive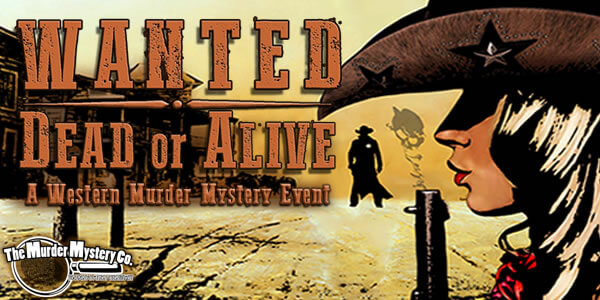 Grab your gun and get on down to the show! There's gonna be all kinds of fun during this Wild West shootout. The sheriff in town doesn't seem to be very good at his job, so it's up to you to figure out who is behind all these hinky hijinks. With spurned lovers, cocksure gunslingers, and all manner of suspicious folk filling up this saloon, you are sure to have a rip-roaring time no matter what happens, or who happens to get plugged. Wear your best Western gear, cowboy hats, and saloon outfits, and get ready for a rowdy night of shootin', clue wranglin', and case crackin'.
Ticket Types & Upgrades
General Admission

$60
All tickets sold over the phone and on grimprov.com are General Admission. Doors open 20 minutes prior to showtime for General Admission seating.
Early Access Upgrade

+$5
Upgrade General Admission seating to Early Access for an extra $5 per ticket. Doors open 30 minutes prior to showtime for Early Access seating.
Gold Circle Upgrade

+$15
Upgrade General Admission seating to Gold Circle for an extra $15 per ticket. Doors open 30 minutes prior to showtime for Gold Circle seating.
As a Gold Circle ticket holder you will also receive:
Mugshot Memento photos for your entire party
Preferential seating nearest to the performance area
Murder Mystery Show Locations