Fill out the form and we'll help you crack the case of the perfect party! Our murder mystery events are the unrivaled unique twist that will bring excitement to your upcoming birthday, office event, or holiday gathering.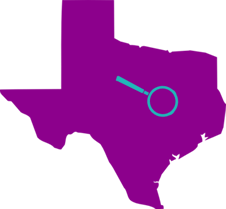 Trusted by Clients:
Dallas Murder Mystery Party Entertainment
Our event specialists are awaiting your call at

(888) 643-2583

, or you can fill out the contact form to be put in touch.
Searching all over Dallas for clues to lead you to the perfect party idea? Luckily, your investigation has brought you straight to the source for a killer event. A murder mystery party is the million-dollar idea that will transform your upcoming gathering into a live action version of the game Clue, complete with crooked suspects and inquisitive inspectors.
A birthday is no longer just a birthday when you add in a mysterious theme and give the guest of honor a shot at cracking the case. Team building events become much more than office-mandated working together time when the stakes are raised with a killer whodunnit. Holiday get-togethers are always a little more merry if there's some murderous mayhem involved. The possibilities are endless, and your event will be transformed into the murder mystery of the century.
Start Planning My Event
"Absolutely brilliant! The Murder Mystery Company is what made this team building event a success."

— Keith Wilmot, Coca-Cola